Východoslovenský strelecký šampionát 1. kolo "Handgun /PCC
Country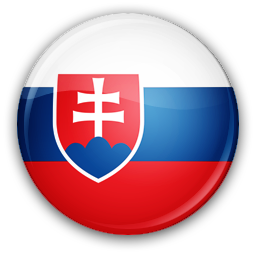 ANO
Shooting Range

Spišská Nová Ves Sulerloh

Date

17.07.2022

Organizer Phone +421948763500

Klub Spišských Strelcov
Payment Information
Pozor!
V prípade nenaplnenia squadov na mieste je si možné streliť aj tréningový štart. Platba na mieste.
V štartovnom je zahrnuté aj občerstvenie, a jeden lístok do tomboly o hodnotné ceny.
Tomáš Benda / Semi auto open / Regular
Platbu je nutné poslať štandardne, na účet / alebo s prirážkou na mieste  viď nižšie.


Payment Information
Štartovné pre členov SADS : 20 €, Junior: 10 € (účet) - registrácia v SORS, alebo 40 € (na mieste bez registrácie v prípade voľného slotu)
                                                 - pre nečlenov SADS + 5,-€
NA mieste bude možné podľa počtu voľných slotov zakúpiť tréningový nehodnotený štart (napr ak strieľate Pistol, tak PCC, alebo druhý pištolový štart)za zvýhodnené štartovné 15€ (bez rozdielu (ne)členstva v SADS.  
IBAN: SK92 5600 0000 0064 8006 5002 SWIFT: KOMASK2X
V poli "Informácie o platbe" vyplňte svoje meno a priezvisko
Platba musí byť pripísaná na účet najneskôr 15.júla. 2022
Entry Fee: 22 €, junior: 10 € - registration in SORS,  or 40 € (on the spot -  for unregistered if its aviable slot) for non SADS members +5€
On spot is possible to buy extra training start for 15€
IBAN: SK92 5600 0000 0064 8006 5002 SWIFT: KOMASK2X
In the field "Payment Details" fill in your name
The payment must came till July 15th. 2022
General Information
Sponzorom Preteku BW Arms
Na preteku bude možné registrovať sa do družstiev, podrobnosti na mieste. Družstvo sa bude registrovať ráno pri registrácii.
Pre Match date :

16.07.2022

Pre Match Time Registration :

11:45

Pre Match Time First Shot :

12:00

Main Match Time First Shot :

09:15

Main Match Time Registration :

08:00

Day registration options at the beginning of Match :

04.07.2022
Pre Match (PM)

Prematch
Date: Sunday 17th July 2022
Capacity: 10
Logged: 7
| | | | |
| --- | --- | --- | --- |
| Capacity of PM | 10 | Free slots to PM | 3 |
Capacity of MM

0

Free slots to MM

0
---
Division :
Standard
|
Open
|
Production
|
Pistol Caliber Carabine
|
Fiream type : |
Category Shooters :
Senior
Junior
Regular
Registered shooters in squads
Pre-Match registration shooter

Prematch

First shoot: Sunday 17th July 2022

Time: 08:00

Order
Name
Region
Division
Category
Factor
Status
Date of registration
Payment
1
Reserved by the organizer
2
Reserved by the organizer
3
Reserved by the organizer
4
Reserved by the organizer
5
Reserved by the organizer
6
Reserved by the organizer
7
Reserved by the organizer
8
Reserved by the organizer
9
Kaliarik Ladislav
Pistol Caliber Carabine
Regular
RO
13.07.2022

Yes

10
Chovanec Vladimir
Standard
Regular
13.07.2022

Yes

11
Tomeček Ján
Standard
Regular
RO
11.07.2022

Yes

12
Mesároš Michal
Pistol Caliber Carabine
Regular
11.07.2022

Yes

13
Múdry Ivan
Standard
Regular
06.07.2022

Yes

14
Benda Tomáš
Standard
Regular
05.07.2022

Yes

15
Katin Matúš
Pistol Caliber Carabine
Regular
08.07.2022

Yes
Main Match registration shooter

Waiting Squad

First shoot: Sunday 17th July 2022

Time: 00:00

Order
Name
Region
Division
Category
Factor
Status
Date of registration
Payment
1
Hajči Tibor
Production
Regular
05.07.2022

Yes

2
Takáč Ladislav
Standard
Regular
06.07.2022

Yes

3
Takáč Ladislav
Standard
Regular
06.07.2022

Yes

4
Gallik Emil
Standard
Senior
strelec
07.07.2022

Yes

5
Bonk Adrián
Production
Regular
Team JPS - 1
08.07.2022

No

6
Madej Matúš
Production
Regular
08.07.2022

No

7
Fabry Jan
Standard
Regular
09.07.2022

Yes

8
Zebegney Laco
Pistol Caliber Carabine
Regular
10.07.2022

Yes

9
Varga Štefan
Standard
Regular
strelec
12.07.2022

Yes

10
Klinčák Ján
Standard
Senior
12.07.2022

Yes

11
Pál Eugen
Standard
Senior
12.07.2022

Yes

12
Šoter Miroslav
Open
Regular
12.07.2022

Yes

13
Sčensný Štefan
Standard
Senior
12.07.2022

Yes

14
Pasternak Marek
Open
Regular
13.07.2022

Yes

15
Gondek Ludovit
Pistol Caliber Carabine
Regular
13.07.2022

Yes

16
Oreško Miloš
Pistol Caliber Carabine
Regular
13.07.2022

Yes

17
Kačinec Andrej
Pistol Caliber Carabine
Regular
13.07.2022

Yes

18
Michalik Lubomir
Standard
Senior
strelec
13.07.2022

Yes

19
Bocskorás Benjamín
Pistol Caliber Carabine
Senior
13.07.2022

Yes

20
Frko Juraj
Pistol Caliber Carabine
Regular
14.07.2022

No

21
Horváth Branislav
Standard
Regular
14.07.2022

No

22
Vilinský Tomáš
Pistol Caliber Carabine
Regular
14.07.2022

Yes

23
Novotný Milan
Standard
Regular
15.07.2022

No

24
Zachar Bystrík
Pistol Caliber Carabine
Regular
15.07.2022

Yes
Stat List: Východoslovenský strelecký šampionát 1. kolo "Handgun /PCC
Region
Count
7
| | | | |
| --- | --- | --- | --- |
| Division | Pistol Caliber Carabine | Standard | |
| Count | 3 | 4 | |
| | | | |
| --- | --- | --- | --- |
| Category | Regular | Senior | |
| Count | 6 | 1 | |
| Squad | Count |
| --- | --- |
| Prematch | 7 |
| Waiting Squad | 24 |
| Premach Sum | 7 |
| Main Match Sum | 0 |
| Summary | 7 |
| | | | | | | | | | | |
| --- | --- | --- | --- | --- | --- | --- | --- | --- | --- | --- |
| # | ID shooter | Last name and First name | State | Division | Category | Factor | Squad | Starting | Payment | Date payment |
| 1 | 0 | Benda Tomáš | SVK | Standard | Regular | | Prematch | confirmed | Yes | |
| 2 | 0 | Bocskorás Benjamín | SVK | Pistol Caliber Carabine | Senior | | Waiting Squad | confirmed | Yes | |
| 3 | 1022 | Bonk Adrián | SVK | Production | Regular | | Waiting Squad | no confirmed | No | |
| 4 | 0 | Chovanec Vladimir | SVK | Standard | Regular | | Prematch | confirmed | Yes | |
| 5 | 2227 | Fabry Jan | SVK | Standard | Regular | | Waiting Squad | confirmed | Yes | |
| 6 | 0 | Frko Juraj | SVK | Pistol Caliber Carabine | Regular | | Waiting Squad | no confirmed | No | |
| 7 | 0 | Gallik Emil | SVK | Standard | Senior | | Waiting Squad | confirmed | Yes | |
| 8 | 0 | Gondek Ludovit | SVK | Pistol Caliber Carabine | Regular | | Waiting Squad | confirmed | Yes | |
| 9 | 0 | Hajči Tibor | SVK | Production | Regular | | Waiting Squad | confirmed | Yes | |
| 10 | 0 | Horváth Branislav | SVK | Standard | Regular | | Waiting Squad | no confirmed | No | |
| 11 | 0 | Kačinec Andrej | SVK | Pistol Caliber Carabine | Regular | | Waiting Squad | confirmed | Yes | |
| 12 | 0 | Kaliarik Ladislav | SVK | Pistol Caliber Carabine | Regular | | Prematch | confirmed | Yes | |
| 13 | 0 | Katin Matúš | SVK | Pistol Caliber Carabine | Regular | | Prematch | confirmed | Yes | |
| 14 | 42 | Klinčák Ján | SVK | Standard | Senior | | Waiting Squad | confirmed | Yes | |
| 15 | 1750 | Madej Matúš | SVK | Production | Regular | | Waiting Squad | no confirmed | No | |
| 16 | 0 | Mesároš Michal | SVK | Pistol Caliber Carabine | Regular | | Prematch | confirmed | Yes | |
| 17 | 2225 | Michalik Lubomir | SVK | Standard | Senior | | Waiting Squad | confirmed | Yes | |
| 18 | 0 | Múdry Ivan | SVK | Standard | Regular | | Prematch | confirmed | Yes | |
| 19 | 0 | Novotný Milan | SVK | Standard | Regular | | Waiting Squad | no confirmed | No | |
| 20 | 0 | Oreško Miloš | SVK | Pistol Caliber Carabine | Regular | | Waiting Squad | confirmed | Yes | |
| 21 | 2023 | Pál Eugen | SVK | Standard | Senior | | Waiting Squad | confirmed | Yes | |
| 22 | 0 | Pasternak Marek | SVK | Open | Regular | | Waiting Squad | confirmed | Yes | |
| 23 | 0 | Sčensný Štefan | SVK | Standard | Senior | | Waiting Squad | confirmed | Yes | |
| 24 | 0 | Šoter Miroslav | SVK | Open | Regular | | Waiting Squad | confirmed | Yes | |
| 25 | 0 | Takáč Ladislav | SVK | Standard | Regular | | Waiting Squad | confirmed | Yes | |
| 26 | 0 | Takáč Ladislav | SVK | Standard | Regular | | Waiting Squad | confirmed | Yes | |
| 27 | 2226 | Tomeček Ján | SVK | Standard | Regular | | Prematch | confirmed | Yes | |
| 28 | 2024 | Varga Štefan | SVK | Standard | Regular | | Waiting Squad | confirmed | Yes | |
| 29 | 0 | Vilinský Tomáš | SVK | Pistol Caliber Carabine | Regular | | Waiting Squad | confirmed | Yes | |
| 30 | 1425 | Zachar Bystrík | SVK | Pistol Caliber Carabine | Regular | | Waiting Squad | confirmed | Yes | |
| 31 | 0 | Zebegney Laco | SVK | Pistol Caliber Carabine | Regular | | Waiting Squad | confirmed | Yes | |
Not created any information for this section
---